Contact Lens Services
New Vision Eye Care and Rehabilitation Services is proud to offer a variety of contact lens services to meet diverse patient needs.
Daily wear and extended wear lenses
Disposable, soft, frequent replacement, gas permeable.
Astigmatism and bifocal lenses.
Cosmetic and theatrical tints.
CRT (Corneal Refractive Therapy) myopia reduction.
Specialty and difficult to fit patients.
We are a full scope optometric and optical practice located in the Atlanta-Metro area, dedicated to providing the highest quality vision care to patients of all ages, in a friendly, comfortable and professional atmosphere.
With a highly trained staff and state of the art equipment, New Vision Eye Care and Rehabilitation Services in Atlanta goes beyond the "Perfect Vision" concept of vision treatment to a complete analysis to determine current and future problems with your vision.
Choosing the appropriate optometrist/eye care professional is of the utmost importance to you and your family. New Vision Eye Care and Rehabilitation Services is concerned with prevention, treatment, remediation, and enhancement of the visual system for children and adults to achieve optimal vision functions.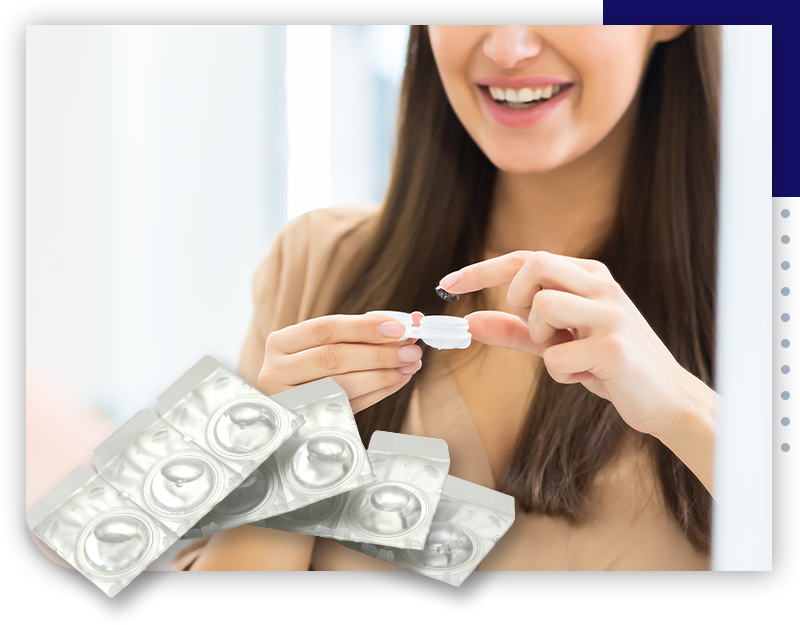 TYPES OF LENSES AVAILABLE
At New Vision Eye Care and Rehabilitation Services, we strive to provide comprehensive eye care services for all our patients. That's why we offer several types of contact lenses, including:
Soft Lenses: Soft lenses are softer and more flexible than traditional lenses, which makes them more comfortable to wear and adjust to.

Extended Wear Lenses: Extended wear lenses are for wearers that want to wear their contacts for an extended period, such as overnight or a lengthy work shift, or continuously over several days.

Astigmatism: Contact lenses specifically made for patients with astigmatism can help improve eyesight and reduce distortions.

Disposable Lenses: Disposable lenses are meant to be worn for one day and discarded after each use.

Rigid Gas Permeable (RGP) Lenses: RGP lenses provide better clarity and are more rigid and durable than soft contact lenses, though they're less comfortable.
We'll discuss each lens separately to determine the best type for your individual needs.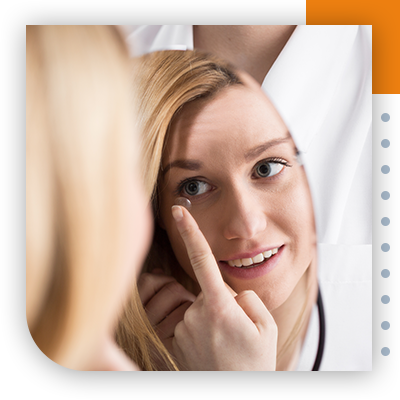 THE BENEFITS OF CONTACT LENSES
We recommend contact lenses to our patients at New Vision Eye Care and Rehabilitation Services for a variety of reasons. Besides the fact that they replace the nuisance of glasses, there are other benefits, too.
Nothing to obstruct or distract your view

No fogging due to environmental conditions

More aesthetically pleasing

No risk of harm during sports or hobbies
SCHEDULE YOUR APPOINTMENT TODAY
Say goodbye to your pesky glasses! Our experienced staff at New Vision Eye Care and Rehabilitation Services are here to help you transition to wearing contact lenses instead. We have several types to suit a variety of vision impairments, so we'll match you with lenses you'll love. Contact our eye center today to schedule your appointment!